The WoolGuard Filter System works by using 100% natural WoolGuard Wool Filter sheets and our All-In-One Baffle Frames. Once the wool filters are filled with enough grease, the kitchen employees can simply replace the filters. Traditional baffle filters let around 82% of grease enter the hood system. Depending on your level of cooking, grease will accumulate and you'll need to pay for frequent hood cleaning services.
Hood cleanings cost at a minimum $400! However, there is a way to reduce your amount of hood cleanings by around 75%. Changing out your current baffle filters with the WoolGuard Filter System will capture 98% of grease, only letting in around 2% of grease, which greatly reduces the amount of hood cleanings.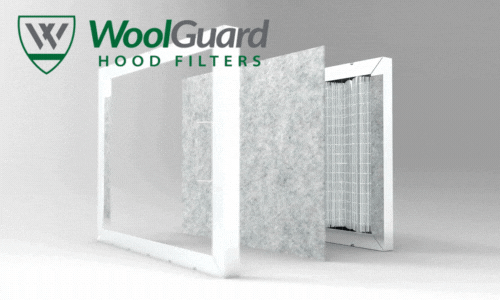 Benefits
Captures 98% of Grease!
Install Package Bundle
No Contract
No Hassle
Includes Install
Get Free Frames with a Minimum Purchase of Wool Filters
Valid on New Installs Only How to change your filter